Note: This post contains affiliate links, which means that I may earn a small commission on products purchased through some of the links contained here.
Last Minute Valentine's Day Gifts for Horse Loving Ladies
It's hard to believe that Valentine's Day is creeping up on us again already! If you're anything like me, you might have procrastinated a bit on finding that perfect gift for your special someone! If that special someone happens to be a horse person, here are a few ideas for last-minute gifts for the horse loving lady in your life that are sure to be a hit!
1. Chocolate and horse cookies!
The only better way to worm your way into a horse lovers heart, beyond pampering her, is pampering her horse! If you're going to go for the chocolate, be sure to treat her horse as well! You might consider something like the Godiva gift pack, pictured above, along with these awesome molasses morsels handmade horse treats.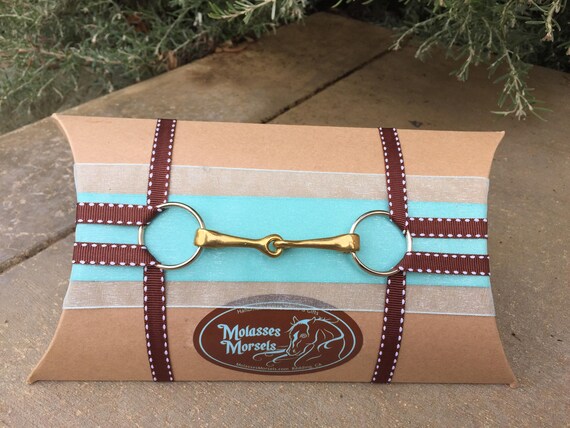 Another great idea for the horse treat part of the gift is a pack of these adorable horse donuts! Isn't it amazing that these treats are made just for your horse?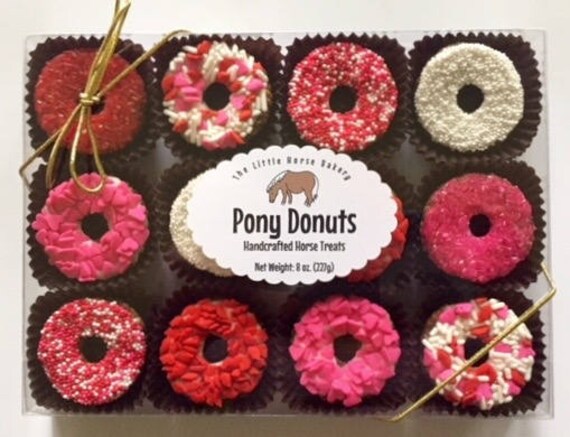 2. A Horsey Getaway
If you're looking to go all out this Valentine's gift season, you could gift your significant other with a horsey getaway! Could be anything from a trail ride with her own horse at her favorite location, or it could be a weekend getaway. If you need some ideas, Horse & Rider has a list of 50 Great Escapes: Riding Vacations that includes destinations located all over the country.
3. Jewelry
Jewelry may sound cliche, but it's popular for a reason! Of course, my first suggestion would be to buy her a custom piece made from her own horse's hair, and fashioned just for her by yours truly, but time is running a bit on the short side for custom items, so you can always get her a gift certificate from SC Equine, so she can send in her own horsehair for a precious keepsake. 
You could also consider this gorgeous sterling silver horse-head heart necklace, which also sports a .03 cwt diamond.
4. Time
I can't think of much that a horse woman would love better than time with her horse! But life is busy, and sometimes that time is hard to come by! Is there something you can take off her plate that will clear her schedule for an afternoon so she can go for a ride? Maybe taking care of the kids or the housework... Anything that you're able to do that will give her some extra time at the barn will be a winner for sure!
5. Gift Certificate to their Favorite Tack Store
While tack for you special someone and their horse might sound like a great idea, I would really recommend sticking to something they've picked out themselves, so you KNOW you're getting the right thing (Us horse people can be particular!). But if you want to treat them to some tack and don't quite know what to get, why not give them a gift certificate to their favorite tack store? Hint: I'd pair it up with some chocolates and horse cookies! 
6. Coffee Mug
If your horse lover is a coffee drinker, chances are, she'd love one of these cute coffee mugs! (I would pair it with a bag of her favorite coffee!).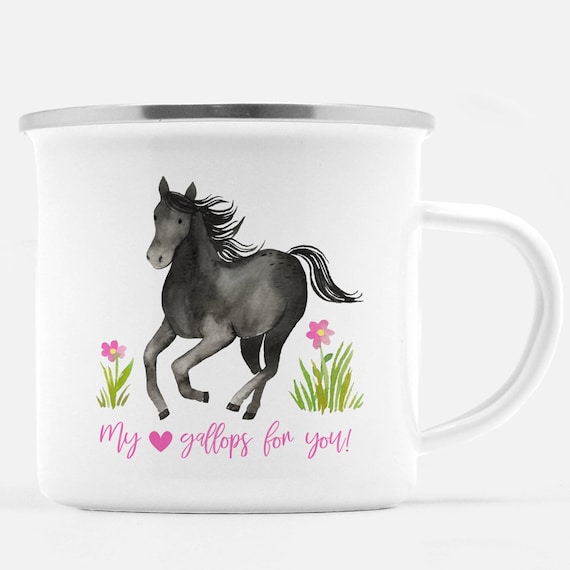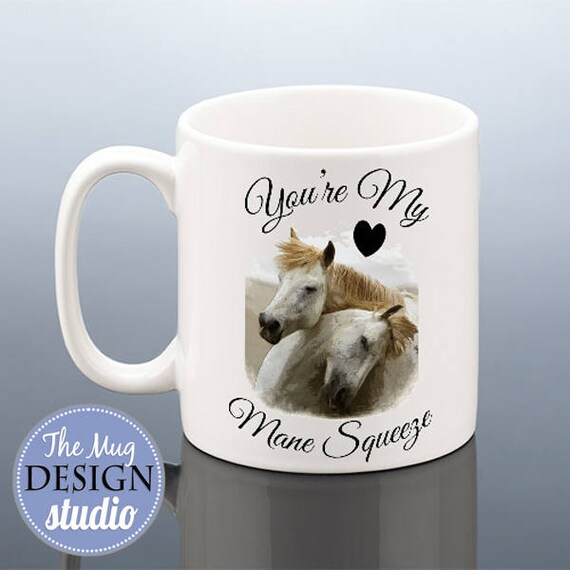 7. "You Had Me at Neigh" Sign
What better way to express your love to a horse-lover, than with a beautiful, rustic, hand-painted sign sporting the saying, "You had me at neigh"!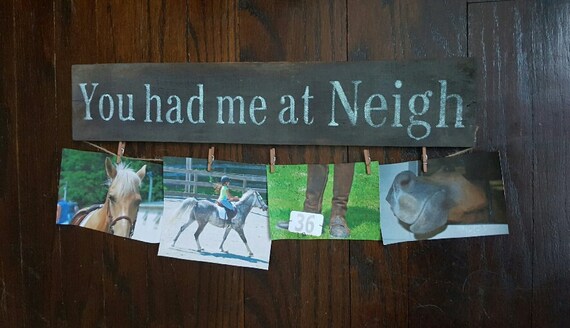 8. Horse-Themed Gloves
Give the gift of warmth to your loved one this Valentine's Day, with these super cute horse-themed gloves! These are available with or without the fingers.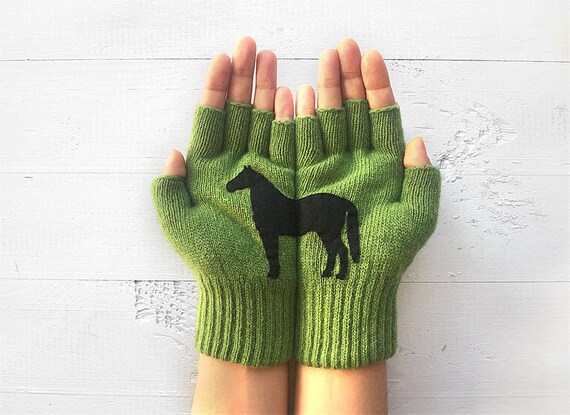 9. Personalized Photo Frame
Put your love on display in a custom picture frame! You can either use a picture of you and your gal, or your gal and her horse... Either way, you're sure to delight her!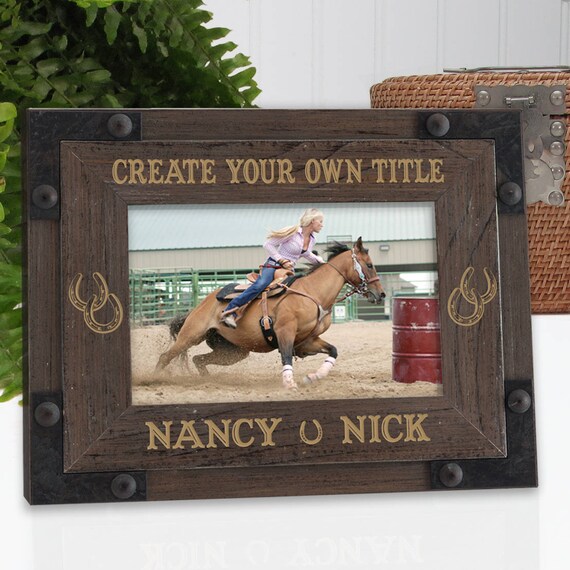 10. Horseshoe Hearts
These horseshoe hearts are such a great expression of hearts intertwined! There are quite a few different styles tho choose from, too! Which is your favorite? Some can even be stamped with your names, and a special date, if you want!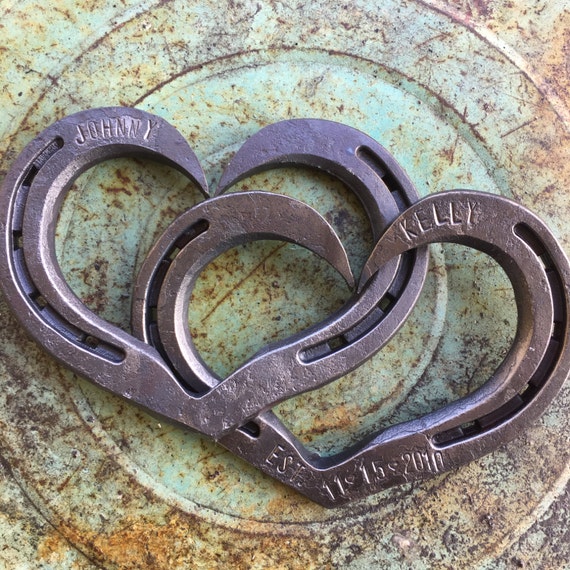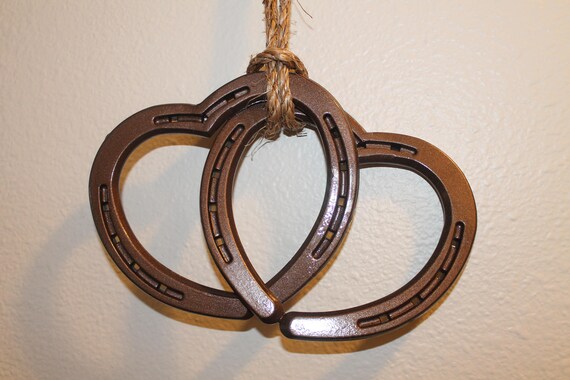 Do you have an idea for a great Valentine's Day gift that I missed? Leave a comment below and tell us about it! Wishing all a very Happy Valentine's Day!